Private and Corporate Marine Charters

Private Marine Charters
Gemini Explorer can be chartered privately as required. Let us know your ideas and we will be happy to advise. Last year the Explorer was chartered for a ten day cruise to St Kilda and Orkney.
Advance notice is required to book any trip over a few hours and you can contact us from here to book your private charter



Corporate Marine Charters
For a unique and unforgettable day, Gemini Explorer is available for corporate charter on a daily basis, either returning to Buckie or stopping over at another port of your choice.
Contact us today to talk over your your requirements



Survey Personnel
For marine biological and cetacean survey personnel who wish to utilise Gemini Explorer whilst passengers are on board, special rates are available and personnel are classed as crew.
For further information, please contact us from here or give us a ring on 07747 626 280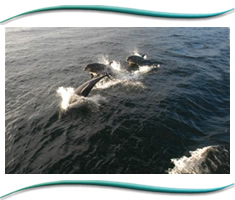 All wildlife photographs shown were taken aboard The Gemini Explorer