The Gemini Explorer : Safety Specifications

Carried onboard the Gemini Explorer is a full range of state of the art safety equipment including flares, VHF radios, a 16 man life raft and rescue buoys.
All compartments are equipped with fire extinguishers and fire blankets are also carried.
Gemini Explorer is equipped with emergency pumps, emergency window covers, escape hatches, harnesses and of course life jackets.
Along with all the safety equipment the boat itself has to be seen to be believed. The hull has an outer and inner skin and between these skins is non compressible foam.
This reduces the inner dimensions a little but from a safety paint of view is a worthy trade off. During the refit all original water tight doors were kept in place and are single action 6 dog locks.
The engine rooms have a bilge system which if needed can drain any of the compartments as well as the double bottom tanks. There are 2 pumps each driven off 2 generators.
The engine room also has 2 vents which can be closed in an emergency and automatic and manual fire fighting systems.
There are 2 hydraulic systems onboard, driving a bow thruster and capstan. Two anchors and chain are controlled by a winch on the deck and a spare anchor stored on the gunnels.
Diving equipment can all be stored in lockers onboard in the event of bad weather, leaving the deck completely clear and giving you peace of mind.
The deck is painted with anti-slip paint and has a double rail running its entire length, which when required is removed to allow access to and from the water.
Should you require any additional information about the Gemini Explorer, we'll be glad to answer your questions.


sailing times and prices | meet the captain | book your tour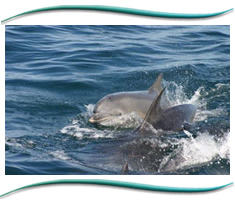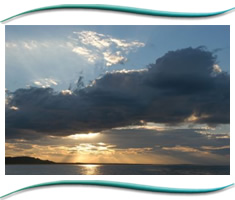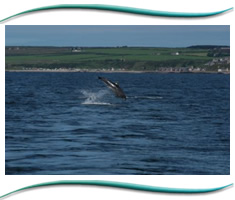 All wildlife photographs shown were taken aboard The Gemini Explorer