Terms and Conditions

All Tours and Cruises are undertaken at the discretion of the skipper.
Tours and Cruises maybe cancelled or curtailed at anytime and without advance warning due to adverse weather conditions or a mechanical break down of any part of the vessel's equipment which could, in the skipper's opinion, put the lives of passengers and crew at risk.
Passengers are requested to contact Gemini Explorer on the morning of the tour or cruise to verify that the trip is scheduled to go ahead.
This does not guarantee that the vessel will sail as the weather can change unexpectedly in the Moray Firth, for better or worse than forecasted, and any information provided by Gemini Explorer staff prior to the trip is meant as a guide only.
Mechanical breakdowns do occasionally occur despite a high standard of maintenance and any cancellations take place in the best interest of passenger and crew safety.
Departure times are provided to passengers as guidance only. Sailing times may alter due to tidal or weather conditions and passengers will be informed by the crew if there is a delay in departure or return to harbour. Due to unusual tidal conditions, it may be necessary to extend a trips time whilst awaiting sufficient tide to return to the harbour.
Passengers appearing to be under the influence of alcohol or drugs will be refused passage on the boat. In such circumstances the passengers will forfeit their rights to a refund.
Gemini Marine Charters do not guarantee any sightings of any particular species. Tours and Cruises are offered on the basis of a chance encounter with some or none of the species known to frequent the area. No compensation or refunds will be paid to any passengers who did not see a particular species.
In the event that sudden bad weather prevents the vessel returning to its point of departure the skipper reserves the right to sail to another harbour he considers a safe haven.
In such circumstances Gemini Explorer will undertake to transport their clients from the safe haven to Buckie Harbour at no additional cost. No compensation will be paid to the clients in respect of any delays they may have endured.
Cancellations of bookings received in writing or by telephone 28 days before departure will receive a full refund. Cancellations made 14 -27 days prior to departure are entitled to a 50% refund. Cancellations made less than 14 days before departure will receive no refund. We recommend clients have holiday insurance to cover against any losses.
Any refunds of payments made by credit card will be refunded electronically back to the same account within 7 days of the cancellation. Refunds of monies paid by cheque or cash will be refunded by company cheque within 14 days of the cancellation.
No compensation except the full refund will be paid, or discussion entered into due to any trips cancelled by Gemini Marine Charters as a result of bad weather, mechanical breakdown or crew illness.
Where a trip is curtailed early as a result of bad weather or breakdown and such a trip has run for less than 50% of the scheduled time, a refund or a voucher for a complimentary trip another day will be offered, depending upon the clients wishes.
Clients making a booking with payment are accepting these terms and conditions.

On behalf of all our crew,
we look forward to welcoming you
aboard the Gemini Explorer
sailing times and prices | meet the captain | book your tour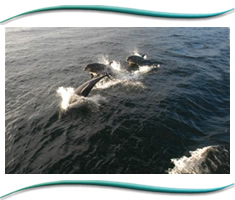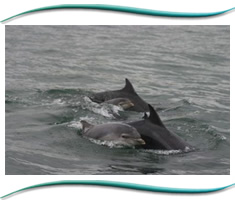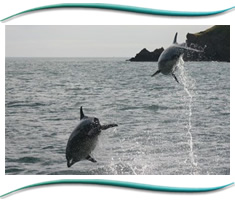 All wildlife photographs shown were taken aboard The Gemini Explorer